Small LNG vessels information
Join our online team to get updated information on small LNG carriers, their position and details about the global fleet. Special focus on the small scale LNG market.

What is LNG icu?
LNG icu is a place to find information about small LNG carriers and related floating units. Their location and business involvement.
What is included in the subscription?
A Live Map of the World Fleet of Small LNG carriers and LNG Bunkering Vessels. You can track where each vessel is in real time and what is their destination. The ships in this map are all small size LNG carriers.
A weekly newsletter with information about the small scale LNG market and LNG bunkering ships focusing on expanding business opportunities and information.
The Global Fleet List of Small LNG Carriers. This is the fleet list of small LNG carriers globally. This includes all the ships in the market.
Complete access to our video library about small LNG, with interviews and debates on the topic.
A very advance Chat Bot based on ChatGPT and trained specifically in LNG, LNG Shipping, LNG terminals and LNG business. All the advantages of the Artificial Intelligence of ChatGPT for your business.
 Much more
 We are constantly looking for ways to increase the efficiency and business opportunities for the members. We are business oriented and are here to improve your bottom line.
Live Map Small LNG Carriers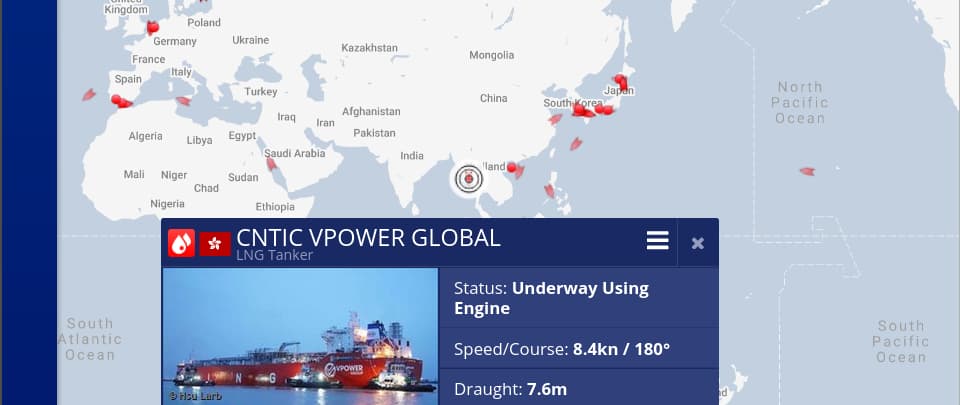 Fleet list Small Scale LNG Carriers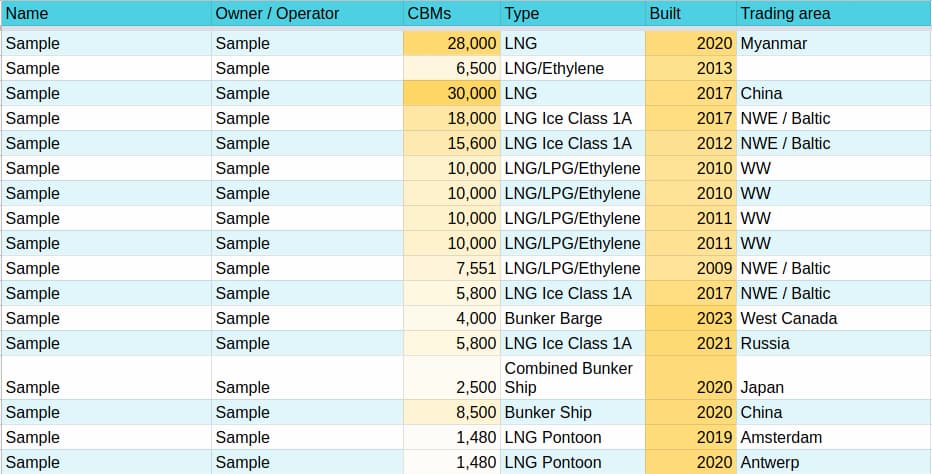 Full access to small LNG video library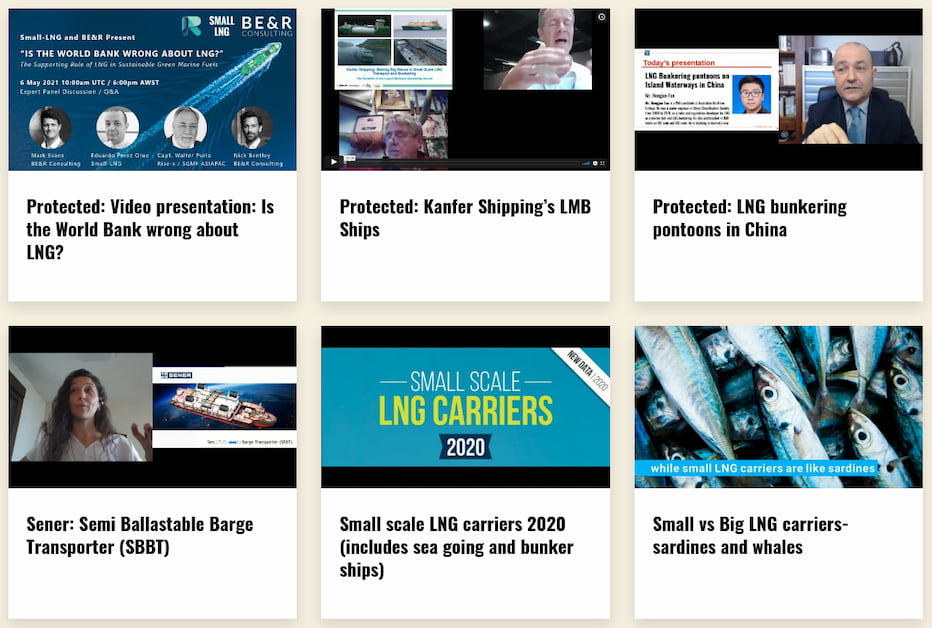 Prices

Premium Member
289€/month
Access to the newsletter
Access to the Fleet List of Small LNG Carriers
Access to the Live Map of Small LNG Carriers
Full access to the video library on small LNG
Cancel anytime

Groups
Ask
Access to the newsletter
Access to the Fleet List of Small LNG Carriers
Access to the Live Map of Small LNG Carriers
Full access to the video library on small LNG
Ask us for the price for groups of 10 or more subscribers